Pharmacy Management for Assisted Living & LTC
Manage the unique needs of your assisted living, nursing home, or long-term care pharmacy with Computer-Rx.
Solutions for Nursing Home & LTC Pharmacy Management
Computer-Rx pharmacy management solutions enable you to care for patients and meet LTC/SNF requirements. Nursing home features combined with our powerful prescription filling capabilities ensure your pharmacy is set up for success.
Pharmacy Management
Computer-Rx's powerful prescription filling capabilities provide all the tools needed to run your assisted living or LTC pharmacy.
Custom label design
Automatic integration with third parties or A/R
eMAR support for treatment plans, diets, or PRN medication
Multiple medication schedules
Choose a Computer-Rx Pharmacy Management Solution for Your Nursing Home
Your Computer-Rx pharmacy management solution is integrated directly with the Nursing Home Consultations System (NHCS). This program is a comprehensive Consulting Pharmacist application, directly accessible from your pharmacy management software or a laptop at your facility.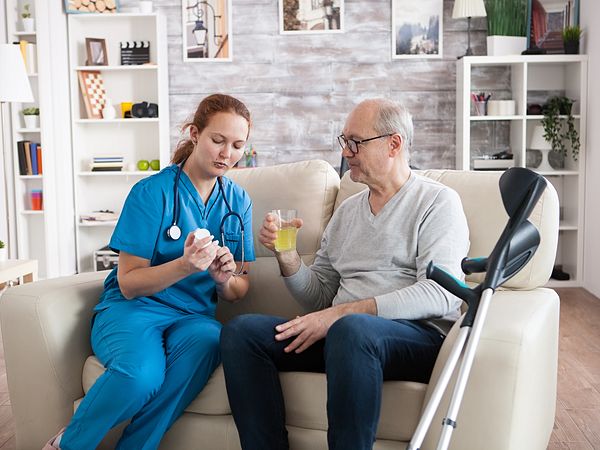 Interested in learning why Computer-Rx is the leader in pharmacy solutions?
Our team is dedicated to the community pharmacy industry. Let us show you the difference a true partner can make.