Hospital Pharmacy Management Solutions
Computer-Rx meets the complex needs of hospital pharmacies and outpatient clinics, through complete pharmacy management solutions.
Outpatient Hospital Pharmacy Management Systems
Outpatient hospital pharmacies have to serve their patients in a variety of ways. Overall, hospital affiliated pharmacies are working to help reduce re-admissions and improve patient outcomes. Computer-Rx offer the tools your pharmacy needs to efficiently and effectively care for your patients. With dozens of integrations available, you can benefit from a complete solution for your hospital outpatient pharmacy.
Pharmacy Management
Computer-Rx provides hospital and outpatient clinics a total turnkey solution with:
Prescription Filling
Workflow Management
Abundance of vendor interfaces
Pharmacy Consulting
Accounts Receivable
Point of Sale
Fully integrated, Computer-Rx point-of-sale ensure security and compliance.
PIC compliant, P2PE validated solution
IIAS Compliant for Processing FSA/HSA Cards
Customizable User Security
Electronic Signature Capture
Integrated Reports
Computer-Rx is Eager to Partner With Your Healthcare Facility
Computer-Rx provides end-to-end, integrated solutions for your hospital outpatient pharmacy, including:
Handle virtual inventories for 340b
Time sensitive workflow
Role-based queues
Streamlining e-scripts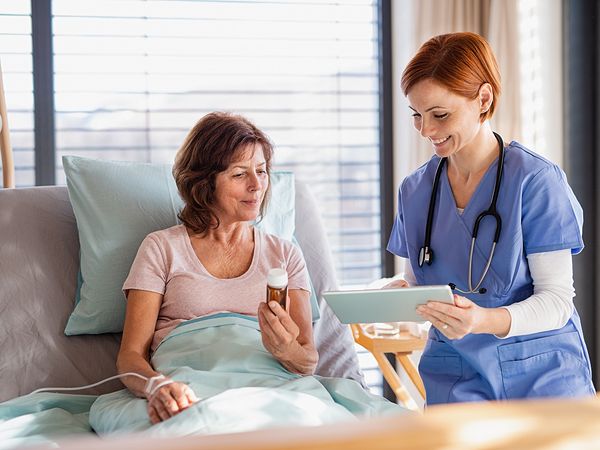 Interested in learning why Computer-Rx is the leader in pharmacy solutions?
Our team is dedicated to the community pharmacy industry. Let us show you the difference a true partner can make.